Career Opportunities
As an international enterprise, GSNK has branches in many regions and needs your presence. It does not limit your thinking alone. In the enterprise, you can have sufficient opportunities to expand your thinking and practice. We have always expected to meet the In the scope of sustainable development, we will better promote the integrity and interchangeability of industrial products, so that users are no longer difficult to choose, and break industry barriers. We believe that with your participation, we can further advance our vision.
Work That Matters
Working at Gsnk means working with dozens of industries on projects that have the potential to change the world. Everywhere you look, we're there, improving reliability, raising the bar for efficiency and driving sustainability. That's been our focus for more than a century. And every day we seek out new opportunities to help our partners reach higher levels of achievement.

VIEW JOBS
GSNK corporate mission
It has been a long time since the industry has developed to this day. We cannot consider whether this is a flat linear direction or a three-dimensional divergent thinking expansion, but we know that it is more suitable for the practical needs of customers, so that the products can be more convenient and simple to serve the public, and simplify the complexity. , let industrial products catch on the express train of intelligence and ascend again.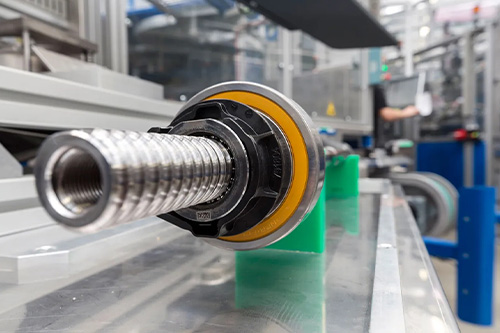 Our product line
GSNK is an enterprise that designs and manufactures engineering bearings and power transmission products. It aims to solve the concept of reducing friction, energy saving and environmental protection in industrial products. Enterprise engineers frequently find compromise solutions in experimental data. It saves capital investment for customers, and can customize products according to individual needs, and use a sound manufacturing foundation to make products that satisfy users.
Applications
From simple mechanical bearings to high temperature and maintenance-free products for aerospace, we have complete design and production solutions. Energy saving and emission reduction, renewable resources, etc., further promote the meticulous debugging and improvement of industrial products by all colleagues of GSNK, so that both user maintenance costs and enterprise manufacturing emissions are reduced.
User needs and solutions
For the increasingly perfect bearing product line, more users have personalized needs. We have a complete production and design department. In the limited time when the delivery time is tight, we can independently design innovative products to solve the urgent needs of users, and good after-sales is reflected. Professional transparent window.